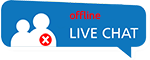 NetSync for iTunes Cannot Determine iTunes Version (MacOS)
Apple recently released iTunes 12.4 which may have generated an incompatibility with their internal XML datafile. We do not know if this is a mistake or intentional by Apple, but it does break the integration of NetSync for iTunes with iTunes on MacOS.
The change to iTunes on the Mac OS is very significant and has resulted in much more problems than we initially thought. There is no easy or quick workaround at this time. Our engineers are aware, but there is no solution for Mac OS at this time. Windows is not affected.
Check this site for updates and further information.
Updated: 05/26/2016 06:43
ReQuest Serious Play offers Technical Support
only
via this online support tool. This will allow the support staff and engineers to prioritize the cases so that current dealers with in-warranty products may be served first. End-users are welcome to ask questions here, but should always seek support from their ReQuest installer.
If your ReQuest server is able to power on, and you can see output on the VGA, it may be recoverable remotely by our staff. Visit the
Remote Diagnostic Disc
page for more information.
Support outside the USA
contact ReQuest Audio Switzerland AG at
info@requestaudio.com
.
Attention!
We value all customers, installers, dealers, distributors, and end users of ReQuest products. However, we are a small company with nearly 30,000 machines installed worldwide. We cannot provide direct phone support to the end-user customers of ReQuest products. We can assist you online and via email. If you need to speak with someone or set up a service call, please contact your dealer directly.